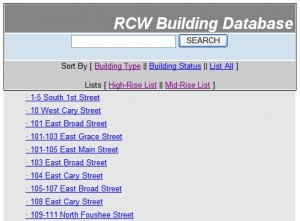 The RCW Building Database, with 818 entries as of today, is back online. My next long-range project is to overhaul the database to include:
New graphics and page layout
Updated building and page content
Integration of building photos
In the meantime, enjoy the old database. A link has been added to the site's overall header.