Webcam Link:
N/A
Address:
300 West Cary Street
Estimated Completion Date:
2020
Renderings: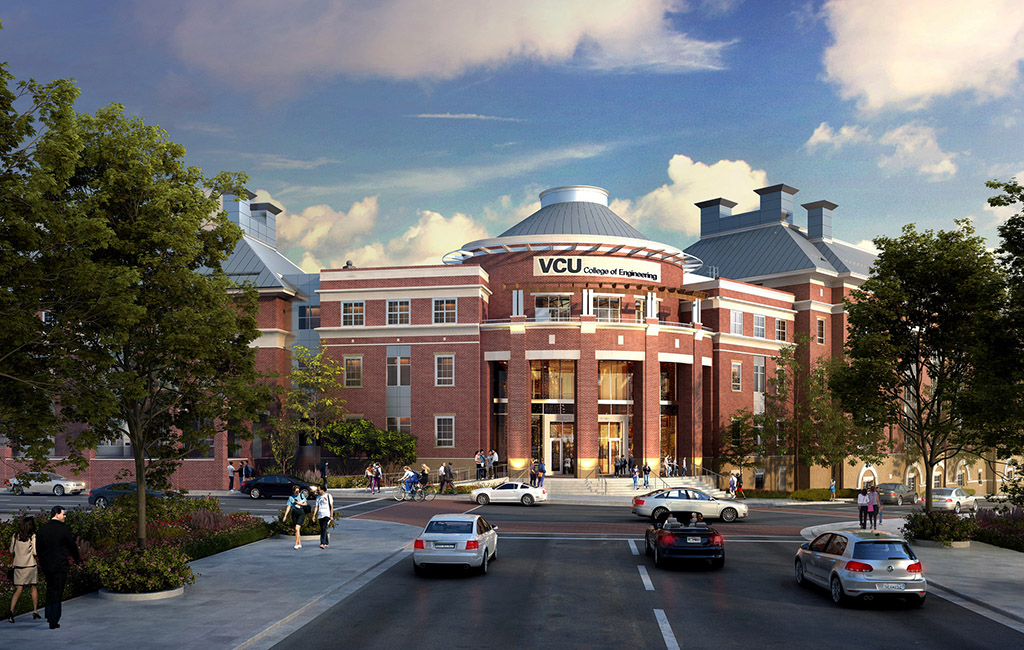 Construction:
To be added...
VCU breaks ground on $93M engineering building
The northeast corner of Cary and Belvidere streets is about to look a bit different, as work is underway on a multimillion-dollar research building for VCU's School of Engineering.

The university broke ground on the four-story, 133,000-square-foot building at a ceremony Tuesday. VCU President Michael Rao and engineering dean Barbara Boyan were joined by Mayor Levar Stoney at the event.

In lieu of traditional classrooms, the $93 million building will house research labs, career services and faculty offices, and a 9,000-square-foot "Innovation Maker Facility" – an experiential learning space equipped with a 3-D printer and other tools. The building also will have a glass pavilion and outdoor courtyard.
https://richmondbizsense.com/2018/06/07 ... -building/