Webcam Link:
N/A
Address:
2525 East Main Street
Estimated Completion Date:
2020
Rendering: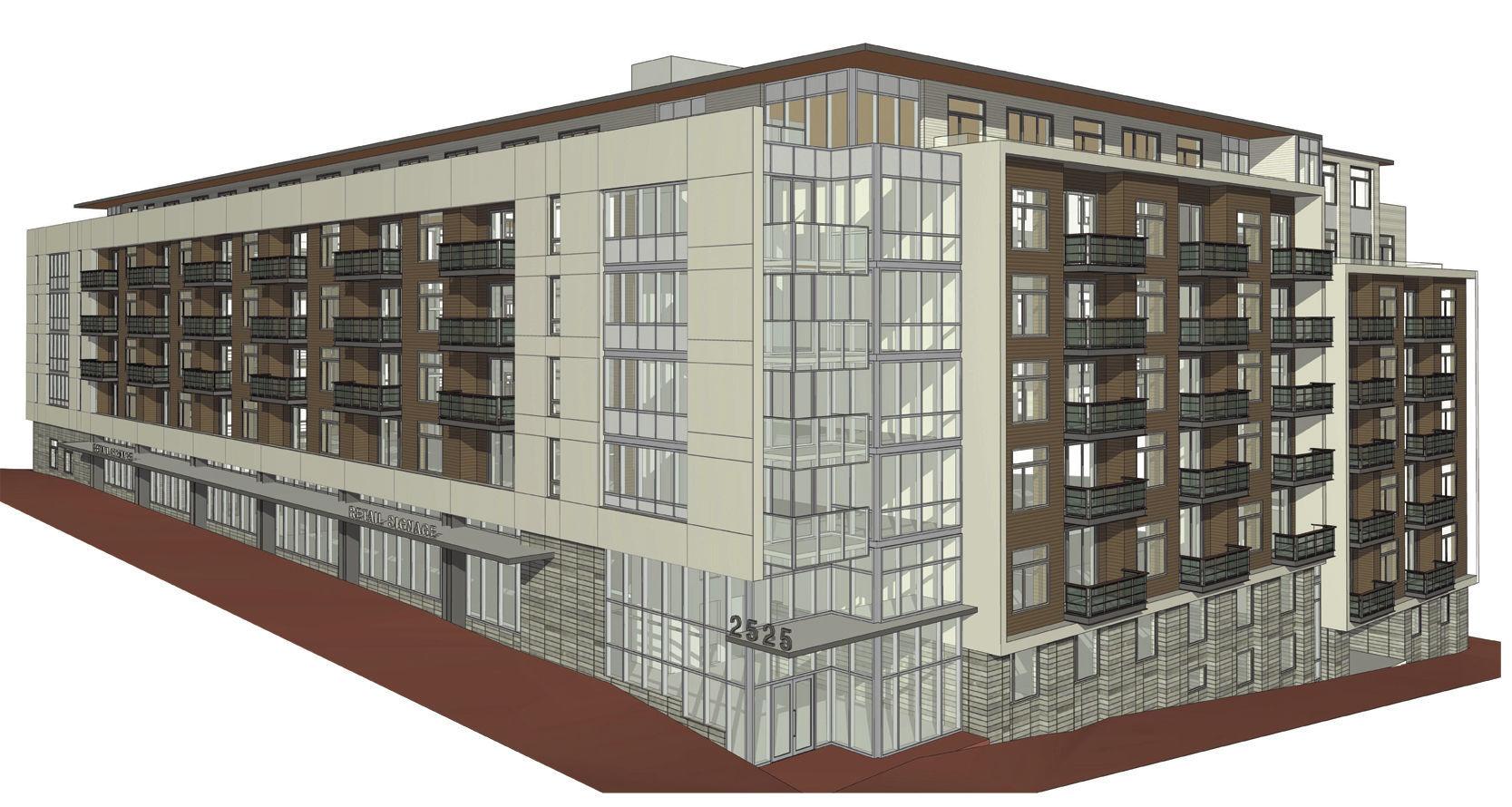 Six-story apartment building planned for parking lot next to Millie's in Richmond's Tobacco Row
Carol Hazard wrote:Developers plan to build a six-story apartment building with 216 units on a parking lot west of Millie's Diner on East Main Street along Richmond's Tobacco Row.

The sixth floor will be set back from the front facade of the building, so it won't be as visible from the street/pedestrian level, said Charles Macfarlane, who is developing the site with Sam McDonald, an owner and partner on the project.

"We are trying to be respectful of the large tobacco warehouses, but at the same time, build something modern and contemporary," Macfarlane said Wednesday.

The proposal for Main2525, the project next to Millie's at 2501 E. Main St., calls for nearly 7,400 square feet of commercial space fronting East Main Street. Zoning allows for five stories, hence the need for a special-use permit.

The developers filed for a special-use permit in April and submitted responses to city staff and department questions last Friday. The application could go before the City Council for approval this summer.

The setback for the sixth story will minimize the scale and proportion of the building, Macfarlane said, adding that he has not encountered any resistance thus far from neighbors, community associations or city officials.
https://www.richmond.com/business/local ... 1e984.html