Webcam Link:
N/A
Address:
West Grace & North Lombardy Streets
Estimated Completion Date:
2019
Rendering: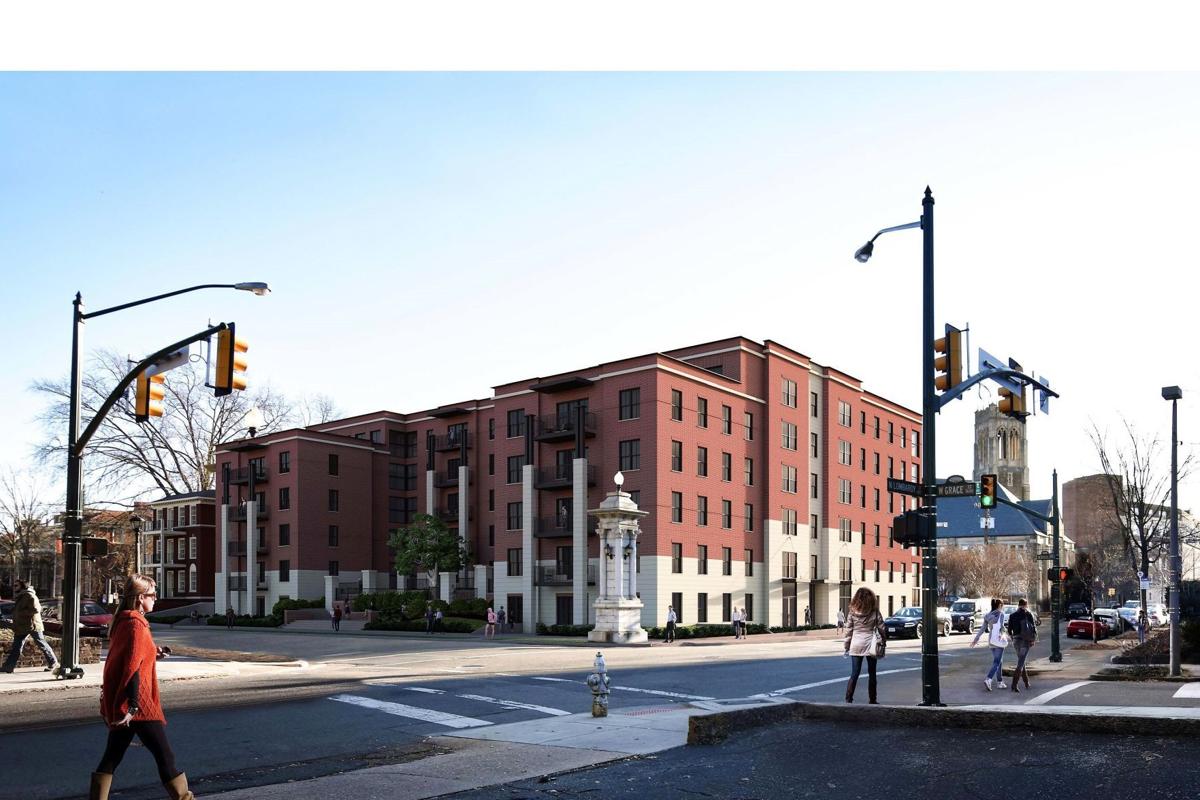 $18M mixed-use project set to rise near VCU
Gregory Gilligan wrote:A 106-unit upscale apartment building is beginning to take root on a former parking lot at West Grace and North Lombardy streets near Stuart Circle.

The five-story building with two levels underneath for parking should be completed by late next year or early 2020.

The $14.5 million project is a being developed as a joint venture between Richmond-based Fountainhead Development, a big residential and commercial development player in downtown Richmond and in Manchester for the past 15 years, and the WVS Cos., which has developed Rocketts Landing mixed-use development straddling Richmond and Henrico County along the James River. Both developers also are working on The Locks project along the Haxall Canal in downtown Richmond.

The planned apartment building is a block from Monument Avenue and Stuart Circle and is behind St. John's United Church of Christ, which owns the 0.826-acre parking lot but is selling it to the developers.

The developers are paying $1.5 million to buy the lot, said Tom Papa, Fountainhead's co-founder and principal. The closing is expected to take place next week.

"It is a great location," Papa said. "We have spent a lot of time working with the community making sure we can make as few people unhappy as possible."
https://www.richmond.com/business/local ... 1ad2c.html
As of October 2018: Digging the foundation.