Rendering: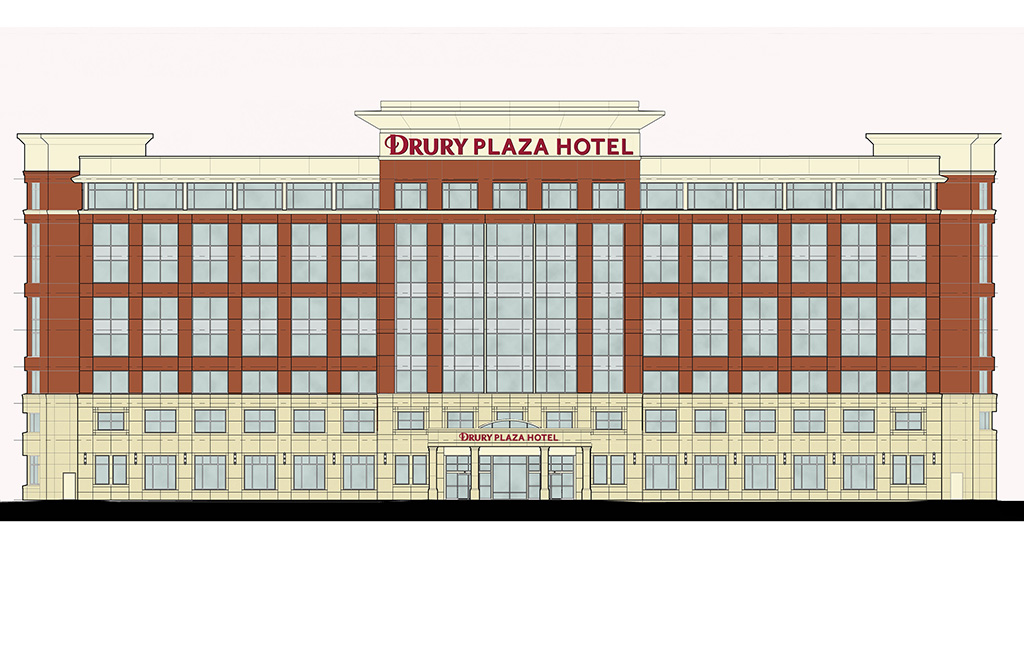 Address:
11049 West Broad Street
8-story hotel in the works near Innsbrook
J. Elias O'Neal wrote:A St. Louis-based hotel chain is eyeing its first location in the Richmond market – and its first in the state.

Drury Development Corp. is planning an eight-story Drury Plaza Hotel on a 3-acre parking lot in the WestMark Office Park at 11049 W. Broad St., across from Innsbrook.

The hotel is set to include 217 rooms, meeting rooms and a pool area, according to plans filed with the Henrico County Planning Commission.

While development plan for the project was approved by the county in May, the necessary permitting to begin the hotel's construction is still pending.

Drury development manager Michael Prehm did not return calls seeking comment Thursday afternoon.

The Drury Plaza Hotel would add to a collection of nationally branded hotels that dot the Innsbrook area, including the nearby Hilton Garden Inn, Hyatt Place and Extended Stay America.

It joins the two-building WestMark Office Park complex that totals 416,000 square feet along West Broad Street, next to the Interstate 64 interchange. The 32-acre property, which was sold for $45 million in February, soon will add SunTrust to its tenant list when the banking giant takes over the 212,000-square-foot WestMark I building this year.
https://richmondbizsense.com/2017/06/16 ... innsbrook/