Webcam Link:
N/A
Address:
400 Hull Street
Estimated Completion Date:
????
Renderings: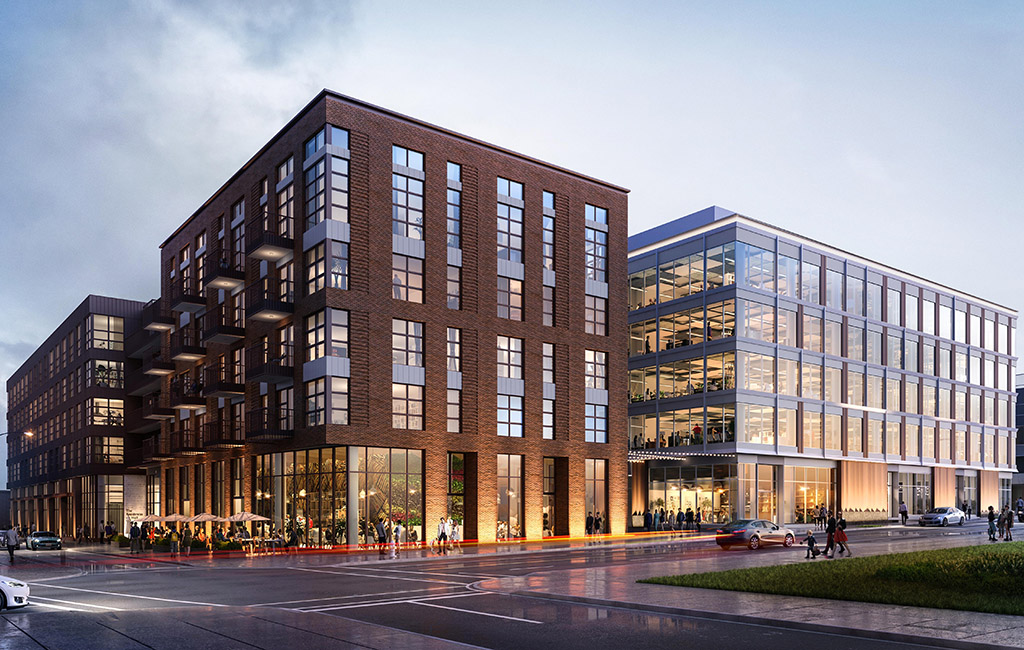 $50M+ development planned for Hull St. in Manchester
A trio of developers with a history of investment on the Southside is going big in Manchester.

Lynx Ventures, launched recently by a group that includes former Fountainhead Properties co-founder Rick Gregory, is readying a 2-acre surface lot at 400 Hull St. for a $50 million to $60 million mixed-use development dubbed The Current.

Two five-story buildings will rise on the site: one with 40,000 square feet of office space in four stories and 6,000 square feet of ground-level retail mostly fronting Hull Street, and the other near Fourth and Hull streets that will house 214 apartments on four levels above 10,000 square feet of ground-level commercial space.

"We want for this project to be a catalyst piece," Lynx principal Bernard Harkless said. "We want this to be a spark that really jumpstarts more development on the Southside … that's why it's called The Current."

The firm, which owns the land, plans to submit its plan of development with the city by early summer, with construction set to kick off by October or November – taking about 20 months to complete. The site currently serves as parking for the group's neighboring Plant Zero development.
https://richmondbizsense.com/2018/05/08 ... anchester/