Webcam Link:
N/A
Address:
3022 West Broad Street
Estimated Completion Date:
????
Renderings: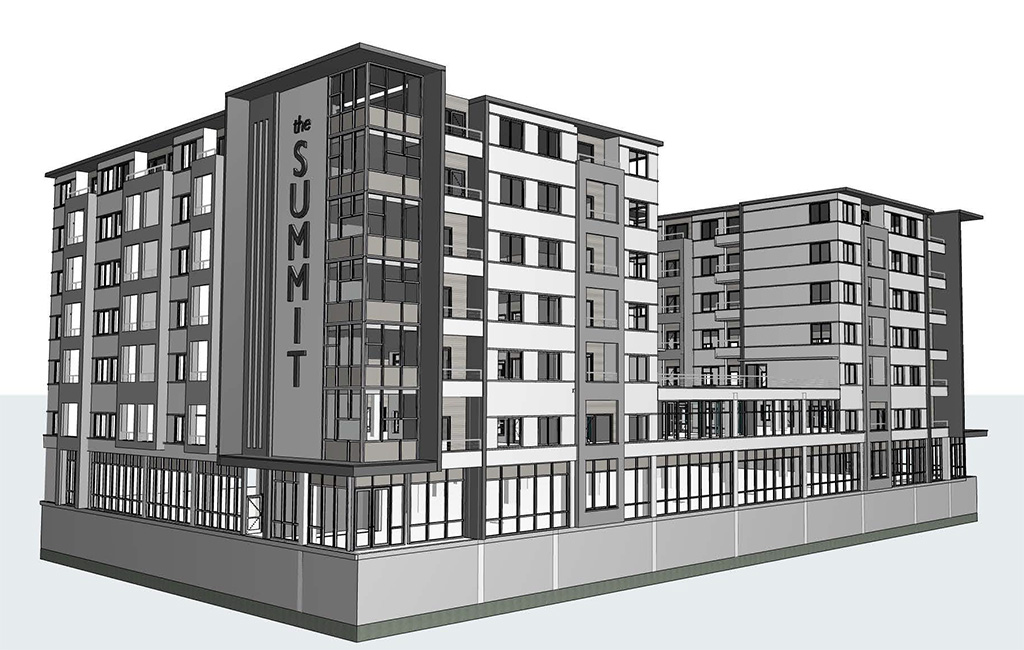 6-story mixed-use building eyed for Scott's Addition
After a previous plan for a brewery failed to materialize, a local restaurateur and hotel executive is in talks to sell off a West Broad Street parcel to a pair of developers planning to construct a 166-unit apartment building.

Jay Shah has placed the site of the previously planned Statement Brewing at 3022 W. Broad St. under contract with Eric Phipps and Bryan Smith of SNP Properties, who are planning to raze the former SunTrust Bank building there to make way for a six-story building with apartments above street-level retail.

That height would be comparable to the nearby Quality Inn & Suites building at 3200 W. Broad St. that Better Housing Coalition has floated for redevelopment, as well as the nearby 3600 Centre building and Historic Housing's Scott's View towers under construction on Roseneath Road.
https://richmondbizsense.com/2018/06/07 ... -addition/