Looks like the new zoning district is starting to produce some higher density proposals...
Webcam Link:
N/A
Address:
3105 West Marshall Street
Estimated Completion Date:
????
Rendering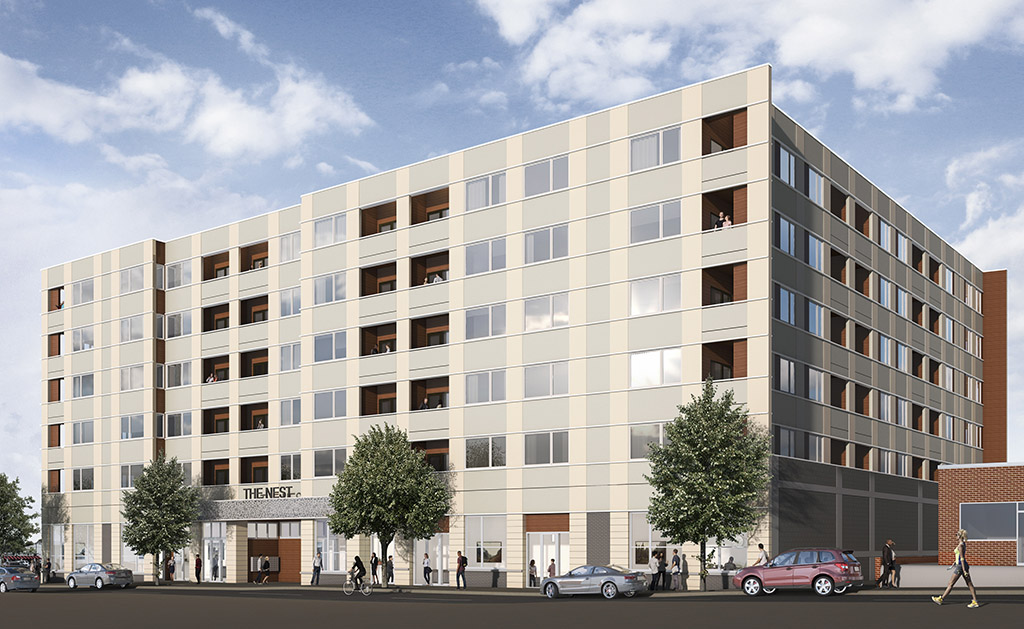 Six-story development to nest across from Lunch/Supper
Two developers are swooping into Scott's Addition with a $20 million apartment project that will bring more height near the neighborhood's Broad Street border.

An entity led by Geoff Shudtz of Richmond-based Dodson Commercial, along with Fountainhead Properties' Tom Papa, is developing The Nest – a six-story, 118-unit apartment project set to rise on about 0.6 acres at 3105, 3107, 3113 and 3115 W. Marshall St.
https://richmondbizsense.com/2018/10/24 ... ch-supper/