Webcam Link:
N/A
Address:
1208 McDonough Street
Estimated Completion Date:
????
Renderings: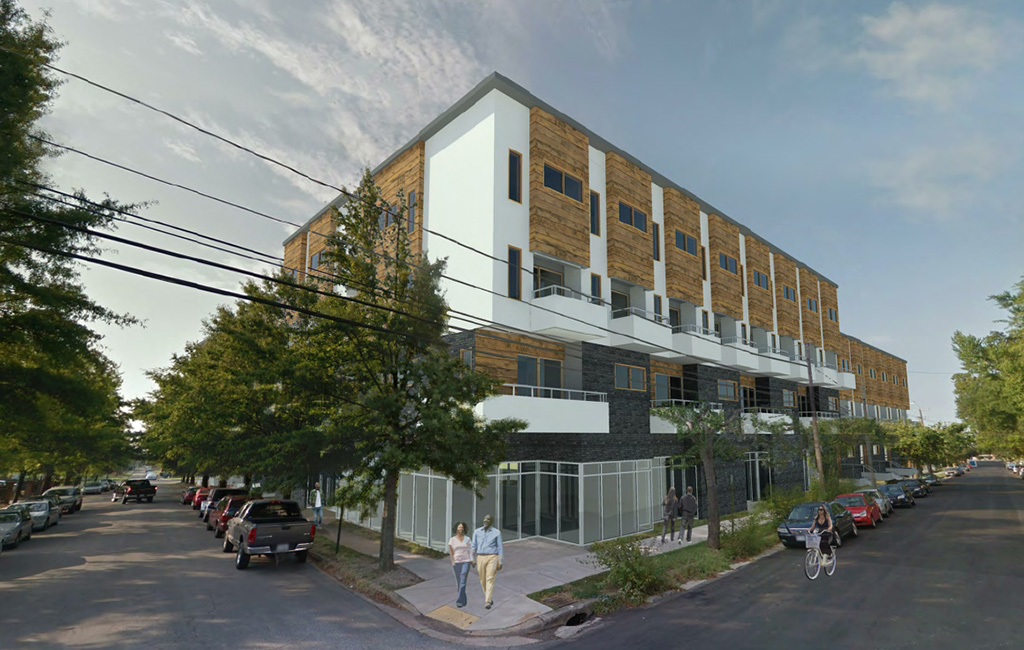 More apartments eyed along McDonough Street in Manchester
Having completed one infill project up the street, a local builder-developer team is eyeing an adjacent city block to continue their efforts in Manchester.

Corinthian Construction's Ben Adamson and Macfarlane Partners' Charles Macfarlane are looking to extend their Manchester Park project along McDonough Street to an adjacent block across 12th Street, where they are planning a new mixed-use building with 33 apartments and a 4,000-square-foot corner commercial space.

The pair has applied for a special-use permit to allow for the 32,000-square-foot building, which would fill six parcels totaling a half-acre at the corner of McDonough and 12th streets. The request was on the city planning commission's consent agenda Monday.

Adamson said the development would be similar to Manchester Park, which is anchored by a 12-unit apartment building with a corner commercial space that now houses McDonough Market. Six duplexes round out the rest of that development, located along McDonough between 13th and 14th streets.
https://richmondbizsense.com/2018/04/03 ... anchester/